Political consultations between Serbia and Georgia
25. Nov 2021.
Bilateral political consultations between the ministries of foreign affairs of Serbia and Georgia at the level of assistant ministers were held today in Tbilisi.
The parties expressed mutual satisfaction with the level of overall bilateral relations and cooperation, which is constantly on the rise, and the readiness to further strengthen cooperation in numerous areas was confirmed. Special readiness was expressed for further strengthening of mutual dialogue and exchange of visits at all levels.
The interlocutors exchanged views on the modalities of further development of cooperation between Serbia and Georgia in a large number of areas, with a special focus on the economy and further connecting the economies of the two countries.
It was stated that the relations between the two countries are traditionally friendly, as well as that there is a large space for improving economic cooperation through increasing trade exchange and better understanding of mutual potentials, especially in the field of agriculture, information technologies and tourism.
Special attention was paid to the promotion of the tourist potentials of the two countries, with the expectation that there will be more intensive cooperation in this area after the epidemiological situation in the world calms down.
Representatives of the Serbian ministry stressed the importance of holding bilateral consultations on a regular basis.
They also informed their Georgian colleagues about Serbia's successes in the field of economic reforms in the past seven years, Serbia's foreign policy priorities, the process of joining the European Union and experiences in that field.
Both sides expressed interest in continuing consultations on European integration while sharing our experiences with the Georgian side.
The interlocutors expressed mutual support for issues of essential national interests of the two states, especially when it comes to respecting the principles of sovereignty and territorial integrity of states.
They also discussed the expansion of the contractual legal base and further development of cooperation at the multilateral level, within international organizations, as well as in the fields of culture, public administration and regional cooperation.
The Serbian delegation in political consultations with Georgia was led by the acting Assistant Minister for Bilateral Cooperation, Ambassador Vladimir Marić, and the Georgian by Deputy Minister for Bilateral Relations with European Countries, Teimuraz Janjalia.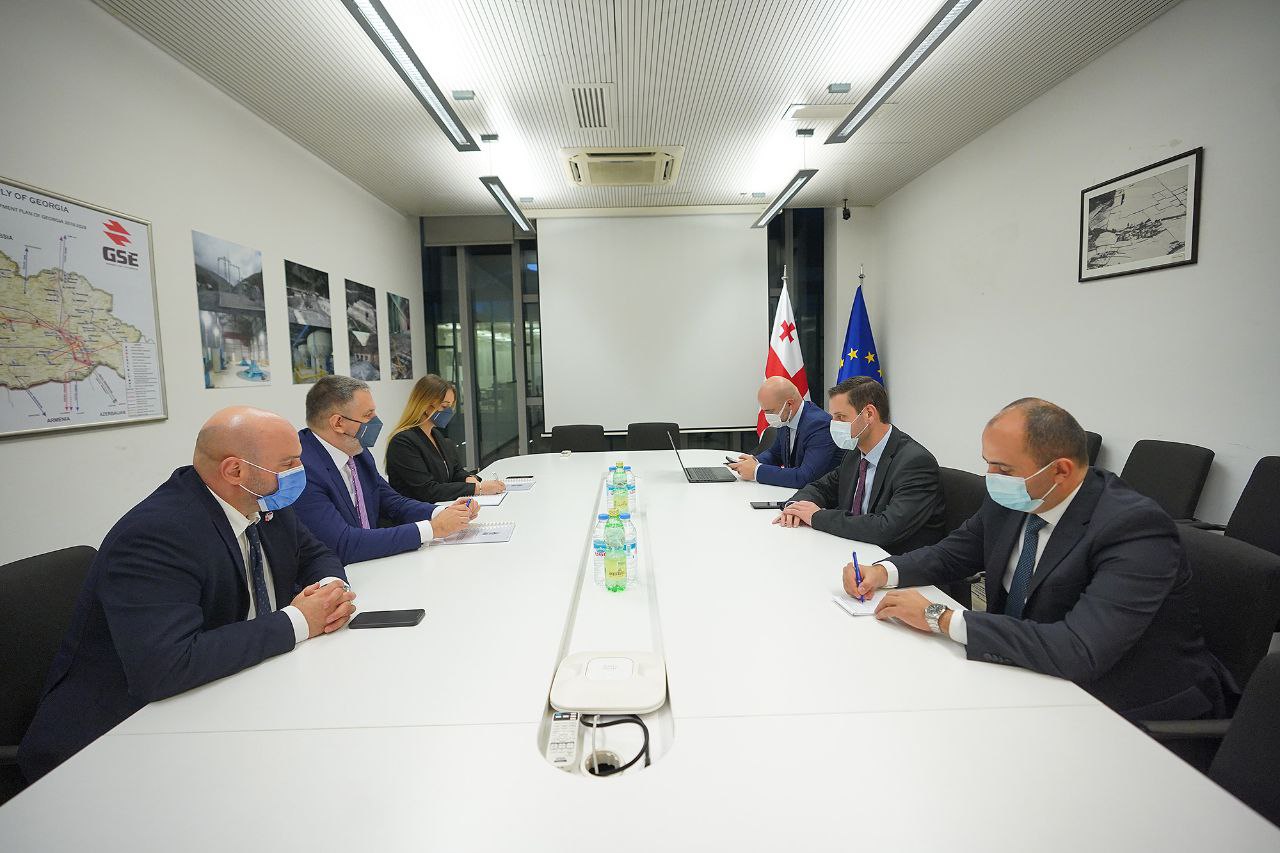 During the visit to Tbilisi, a meeting was held with the Deputy Minister of Economy and Sustainable Development of Georgia, Genadi Arveladze, during which concrete possibilities for improving cooperation and placing products on the Serbian and Georgian markets were discussed. At the end of the visit, a separate meeting of our delegation with prominent Georgian businessmen was organized.